COLUMBIA, S.C. (September 27, 2016) – (RealEstateRama) — Rock Hill Realtor® Tim Helline of Carolina Farms and Estates LLC., won the South Carolina REALTORS® (SCR) C. Dan Joyner Community Service Award during its 2016 annual conference Doing the Charleston at the Francis Marion Hotel in Charleston September 14-15, 2016.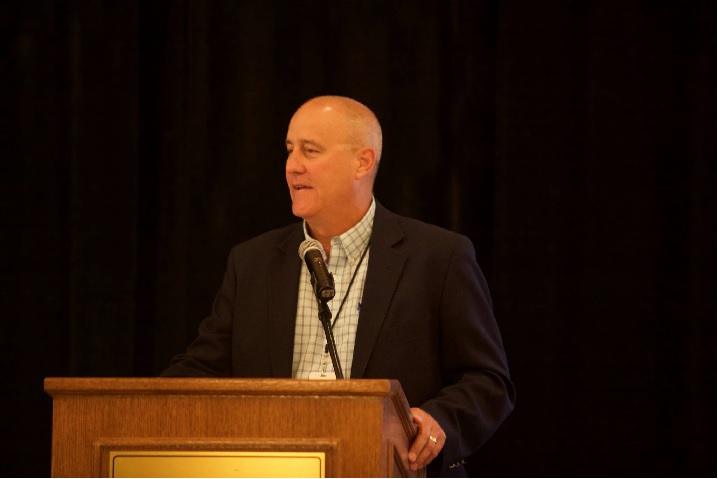 The C. Dan Joyner Community Service Award was established in 2002 and is presented to an individual who displays the values of Realtor® professionalism, compassion and volunteerism. SCR's Awards committee chooses the individual to be recognized for their outstanding and ongoing voluntary commitments.
Tim Helline is a Realtor® and staunch community service philanthropist, having donated countless hours to the Dorothy Day Soup Kitchen in York County. Throughout his years of volunteering at the soup kitchen, Helline has recruited countless people and organizations to also help serve meals to the those who have fell on hard times.
As a member of the Dorothy Day Soup Kitchen board of directors, Tim has played an instrumental role in obtaining the kitchen's 501(c)3 license, advising in financial roles, building long-term plans and implementing an organizational system.
"Tim has spent countless hours helping those in need – all while being a businessman, husband, father and friend. He is proof that Realtors® care, and are important community leaders throughout our state," said SCR 2016 President David Kent.
South Carolina REALTORS® (SCR), the largest professional trade association in the state, serves as the voice of real estate for more than 19,000 members involved in all aspects of the residential and commercial real estate industries. REALTOR® is a registered trademark that identifies a professional in real estate who subscribes to a strict code of ethics as a member of SCR and the National Association of REALTORS®.
CONTACT: Sharon Delia (803)772-5206