COLUMBIA, S.C. (September 23, 2016) — David Burnett, South Carolina REALTOR® (SCR) member and owner/broker of Burnett Real Estate in Spartanburg, received the association's Distinguished Service Award at its 2016 annual conference Doing the Charleston at the Francis Marion Hotel in Charleston last week.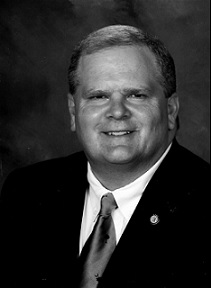 The Distinguished Service Award recognizes Realtor® members and executive officers who go above and beyond in exemplary and outstanding service. SCR's Awards committee chooses the individual to be recognized for their outstanding and ongoing voluntary commitments to the association.
David Burnett's involvement in the real estate industry spans 36 years. He is past president of the Spartanburg Association of REALTORS® and SCR, and has chaired multiple committees on the local, state and national association levels.
He has won REALTOR® of the Year three times in Spartanburg and was SCR's 2010 recipient of the award.
Burnett's leadership qualities go outside of real estate in his role at Southside Baptist Church.
###
South Carolina REALTORS® (SCR), the largest professional trade association in the state, serves as the voice of real estate for more than 19,000 members involved in all aspects of the residential and commercial real estate industries. REALTOR® is a registered trademark that identifies a professional in real estate who subscribes to a strict code of ethics as a member of SCR and the National Association of REALTORS®.
CONTACT: Sharon Delia (803) 772-5206